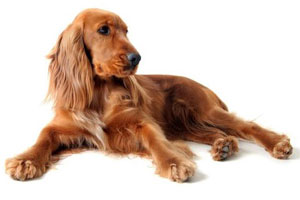 When you are looking for a veterinary care clinic you should be able to count on excellent care and service at affordable fees.  We at Tri City Veterinary Clinic in Vista, CA have assembled an expert team of veterinary professionals to bring you the best possible healthcare for your pet.  Our veterinary facility is clean, comfortable, and efficient.  Call 760-758-2091 to schedule an appointment and we will find a time that is convenient for you. Call between 8:00am and 9:30am for a same day appointment, guaranteed!
Your pets should get a check-up once a year. New pets should be examined within a few days of adoption. These visits help ensure your pet is healthy and receives necessary vaccinations and preventative care.  Dr. Porte or Dr. Pandi will check the health of your pet from head to tail, and discuss any concerns you may have. Our staff is on hand with care and training tips as well as referrals for training or other specialized needs.
Please bring any medical history you have for your pet when you come for your appointment.  It's best to keep a journal of your pet's health throughout his or her life, including behavioral shifts.  If you have something like this, share it with our team.  If not, we will help you get a journal started.